Sofim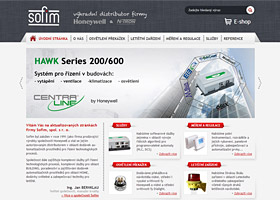 Sofim chose Pub-Me Content Management System for a redesign of its pretty large website. The website is administered by several administrators. Full realization including online store, installation of the system and training of administrators.
Work carried out: Implementation of Pub-Me CMS, XHTML templates.
Sofim's presentation was the first commercial website using Pub-Me CMS. Over the years it grew, online store and other functionalities were added and in 2012, the website was completely redeisgned, the result of which you can check at www.sofim.cz.